Kenna's Testimony...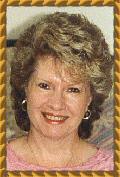 My earliest memories involve years of alcoholism, horribly ugly violence, multiple marriages and divorces, affairs, yelling voices, shattering glass and broken furniture, the stench of stale booze and cigarettes, and the names of God used only as swear words. I remember curling up in the embryo position plugging my ears trying not to hear, trying not to cry, or feel lonely, or afraid of the physical and verbal abuses I saw and experienced in my home throughout my childhood. I hated it and I hated them! I can still see my first Sunday school classroom though, me sitting on those tiny chairs at age 3, singing Jesus Loves Me with all my heart. My natural father completely disowned me and even though I prayed to God "way out there somewhere" life at home told me the Bible stories and Jesus held no real answers to daily problems. Meanwhile, my "Xtreme" disciplinarian mom, instructing, "Do as I say not as I do", and I became frequent topics for our small town's gossip. I entered my teens hurt and angry, often flinging hateful words between us as I recognized the huge gulf between what she said and how she lived.

The world's "pecking order" carried through to the rest of my life as well. I know how it feels when both classmates and teachers tease about your looks, your frequently changing last name, and your introverted, fearful, shy personality. I was even asked to leave certain people's homes because I was unwelcome. My early years left me paralyzed with fear of absolutely everything, especially rejection, so I started hanging around with a wild bunch of kids to feel like I was "in". Even though fear prevented my total abandon, I still narrowly missed being caught as we drank, partied, and shoplifted, among other things.

After I graduated high school and left home a married woman of 17, I wore a shell around myself, still convinced I was homely, stupid, and incapable of doing or saying anything right. I'd married one of my tiny rural school's sports heroes, who was well liked by everyone and came from a stable, financially comfortable home. I clung to my young husband's side, a shadow of a person. Thinking him to be my "knight in shining armor", I was convinced that at least I"d made one good decision. And I had, except I forgot I would be taking myself along! A new mother with a husband away at war in Viet Nam by the time I was 18, I'd already begun having anxiety attacks, nightmares, and health problems. Occasionally I'd pick up my Bible but the words bounced off my mind, reading like a jumble of nice but unintelligible phrases. They made no sense or connection to me at all. Inside I was a shriveled, frozen mess.

Once we'd left the army and moved back home we began all the old familiar routines, including church attendance. The moment the invitation arrived to attend a young mother's Bible study, something told me I would go. As we studied, suddenly the words sprang to life! There He was and it made sense! Looking back I now realize He'd been there watching over me, patiently waiting, all that time. He was real, alive, and He loved and wanted me exactly as I was! Jesus walked off the pages of that old Book and, the second I opened the door, He walked right into my broken heart and life with unconditional love, healing, and forgiveness. I was born again, a member of His family this time, forever, with a brand new beginning!

Do you have questions or would you like to talk to Kenna? Click Here!